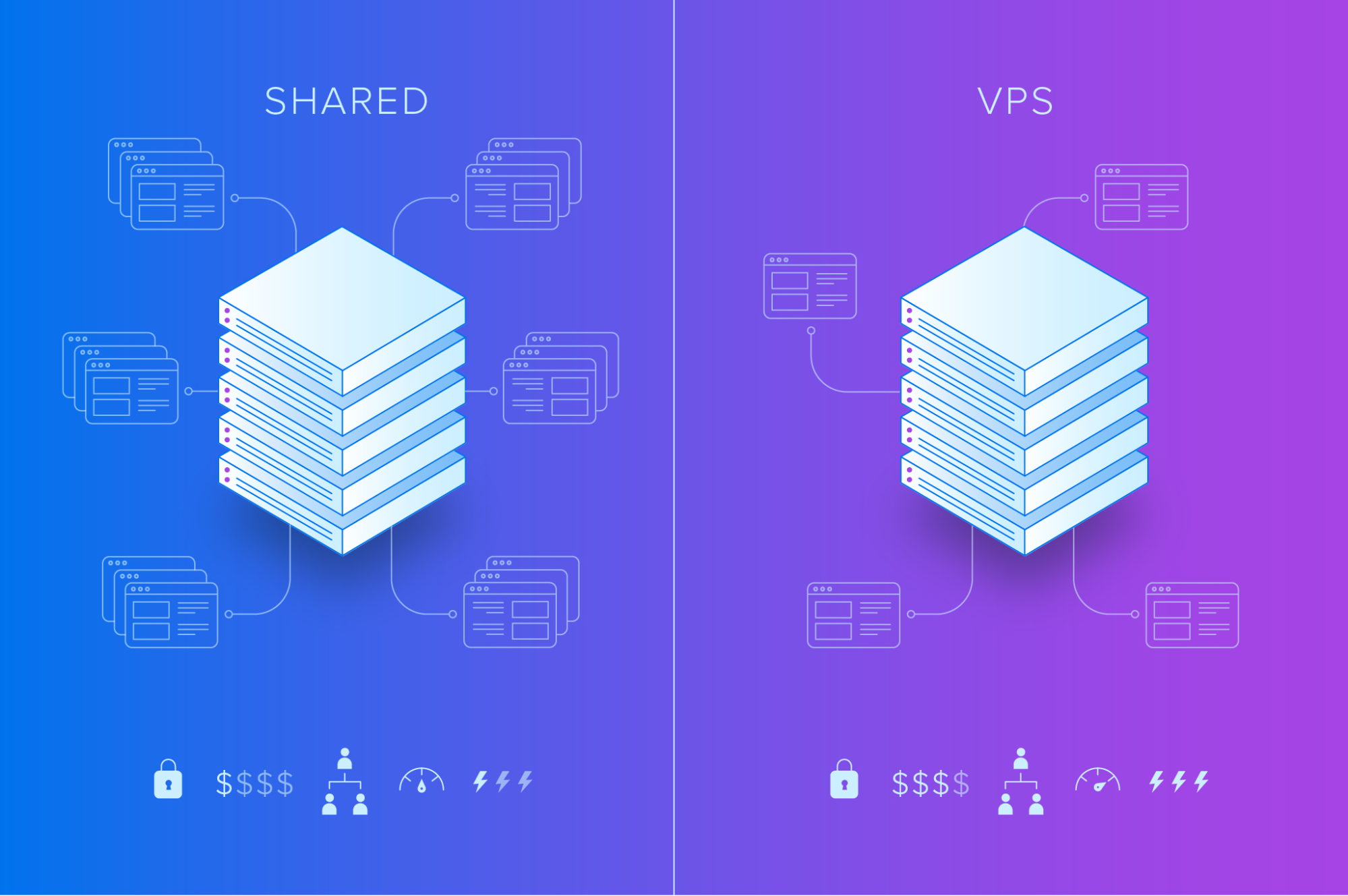 In this vast and sprawling digital landscape, a website can serve as a residence, a storefront, or a gateway to another world. First, however, it requires a foundation, just like any other structure. And that foundation for a website is the hosting.
However, while choosing the foundation for your website, you will be facing the choice among the two most well-known and widely-adopted website domain and hosting options: Shared Hosting and VPS Hosting.
But here, you can decide whether to choose a shared space with others or a virtual claim plot of land for yourself.
In this blog, we will explore shared and VPS Hosting and helps you decide we should be ideal for your Website Foundation.
What is Shared Hosting?
Shared Hosting is a hosting solution where more than one website shares a single server and resources.
In simple terms, when you choose Shared Hosting, your website will need to share the hosting space with multiple other websites, and you have to share the resources such as CPU Ram and disk space.
Here are some pros and cons of Shared Hosting:
Pros
Most affordable and cost-effective hosting option for website owners.
Easy to setup
Easy to maintain and update
Easy to upgrade the purchased plan to a higher one if needed.
Cons
Restricted resources (bandwidth and CPU memory).
Lack of control over the server.
Not easily customisable
Prone to security vulnerabilities, such as cross-site scripting attacks or malware infections.
Offers less performance and uptime
What is VPS Hosting?
VPS Hosting is a web hosting service that hosts your website on a Virtual Private Server, allocating dedicated web hosting resources.
However, this server is isolated from other websites on the same physical server, which can give you a specific amount of server resources such as CPU, Ram, and a DISK space that are not shared with other websites, unlike in the Shared Hosting.
Here are some pros and cons of VPS Hosting:
Pros
Offers Increased performance and reliability
Allows customisation of the server environment
Give control over server resources
Allows easy scalable and downgrade of resources according to need
Provides greater security than Shared Hosting.
Cons
Require technical knowledge to set up and manage the resources
Limitation of the number of resources.
More expensive than Shared Hosting
Which hosting Plan Is Right For You?
So on different bases, you can select the best hosting plan for yourself, such as:
Budget: If you have a tight budget and don't require much resources and control, go with the Shared Hosting plan rather than Virtual Server Hosting or vice versa.
Website traffic: If you receive a moderate level of website traffic, consider Shared Hosting. Or if you have a high level of traffic, then it's better to go with VPS Hosting as it offers better performance and reliability.
Website requirement: If your website requires more customisation, including the custom software, server configuration, and installation of advanced security features, then it is recommended to go with the best VPS Hosting plans rather than Shared Hosting.
Conclusion
Whether you would like to opt for an affordable Shared Hosting service or purchase a reliable and cheap VPS Hosting depends on your specific web hosting requirements.
Remember that your digital home represents your vision, so choose a suitable web hosting service by considering your business needs, goals, and budget.