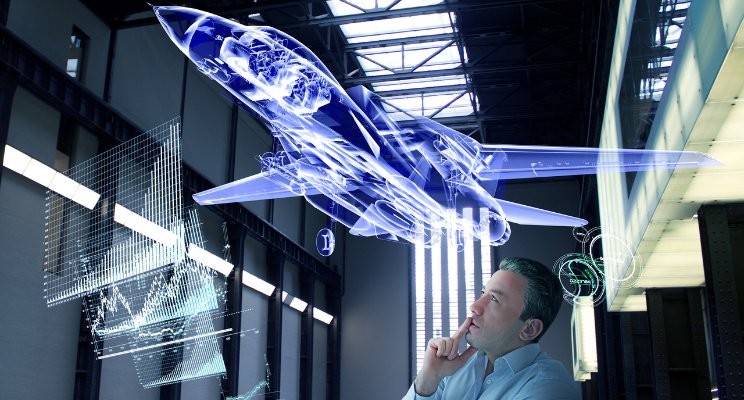 Aerospace engineering is considered a trade that makes use of engineering science in the development and study of spacecraft, aircraft, and their various related technologies. It is also one of the most important engineering branches that has helped mankind to dominate the sky and space.
An example of the challenge of triumphing flight, which was extremely tough and no success was seen for a long time. Of course, that came to a change in 1903 thanks to the Wright brothers.
From a two-manned aircraft back in the 1900s, we have definitely come a long way to where we have commercial aircraft that can carry more than 850 passengers at a time. And this is just about the sky. Looking at the success we have found related to space, it is now possible to take flights into space; many spacecrafts have been sent out to orbit around and study the different planets around us.
Nowadays, there are so many astronauts who are working in space, providing their assistance in decoding the universe around us. And all of that is thanks to aerospace engineering.
The Future of Aerospace Engineering
Naturally looking at how far we have come, many would think that the aerospace industry has a bright future ahead of it. But it's more than that. In fact, many researchers predict that aerospace engineering is going to be revolutionising in so many different ways.
We have already started thinking about using air space as a means of future highways for personal use – so the idea of having flying cars is not too far in the future. In fact, Japan has recently unveiled its flying car, stating that it would become mass produced by 2026.
Aviation is also another field that is going to witness a boost soon. In 2018, Airbus tested a solar aircraft that stayed in flight for more than 25 days. The prototype still needs more progress – but as their field continues to advance over the years, it will soon be time when engineers will take the helm of different tasks, availing new job opportunities that are bound to bring about an innovative change to these industries.
There are already many experts that are working towards this change – a prime example being Sachidananda Kangovi who is considered to be one of the best American technology executives and aerospace engineers of our time.
At the National Aeronautical Laboratory, 1971, Kangovi designed, developed, and built a special purpose wind tunnel, "Base Flow Facility", which provided significant aid in developing many indigenous aerospace vehicles that were used in India. The National Aerospace Laboratory Designated Dr. Kangovi's founded test facility to be one of the unique testing facilities in the world – and one that has aided India in developing many indigenous aerospace vehicles over the years.
On moving to the US, Dr. Kangovi applied his expertise in experimental aerodynamics to develop inlet air moisture separators for marine and land-based gas turbine engines. Later while working in Boeing, Kangovi applied Computational Fluid Dynamics (CFD) modelling to study helicopter rotor flow field. Dr. Kangovi then worked in Johnson & Johnson on the problem of pneumatic transport of particles using computational fluid modelling. During the onset of digital revolution, Kangovi transitioned from CFD to Information Technology field.
Later on, he joined the ADC Telecommunications as Director of Systems Engineering where he took on the responsibility for handling the ADC's FastFlow system that was related to IP cable space.
Kangovi joined Comcast in 2003 as a Design Lead and Distinguished Engineer. Most of his work at the time had to deal with leading a team of designers to introduce the concept of the Service Linked Multi-State System. He was awarded several US and International patents for this work which is currently being used to support millions of customers.
Afterwards, he served as the Vice-President for ITL, SCSL, and CHR – a time where his main work centred around leading sales support, business analysts, designers, architects, developers, and testers for building service offerings in self-provisioning, and much more.
Furthermore, to help others understand his work in more detail and learn from his experience, he authored several books, such as Peering Carrier Ethernet Networks which was named Best Ethernet Ebooks by the BookAuthority.